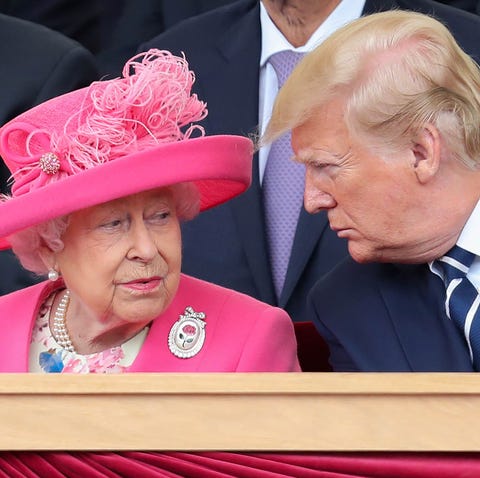 Donald Trump landed his helicopter on the lawn of Buckingham Palace during his state visit, and the Queen was not here for it.
Apparently, she joked to Australian prime minister Scott Morrison that the President had "ruined" her grass.
---
Remember when Donald Trump hopped across the pond to visit the Queen at Buckingham Palace? Yeah, well apparently he and Melania rolled in on a private helicopter back in June, which he landed twice right TF on Buckingham Palace's pristine lawn. And apparently the Queen wasn't thrilled.
According to the
Sunday Times
(via
The Daily Mail
), The Queen joked to Australian prime minister Scott Morrison saying "Come and look at my lawn, it's ruined" in regard to scorch marks left by the helicopter's engines, as well as divots left by the wheels.
Here's a video of the helicopter's reign of grassy terror:
The visit seems to have gone well otherwise—and certainly went better than that other time Trump wandered over to England, when this happened.
Memories!