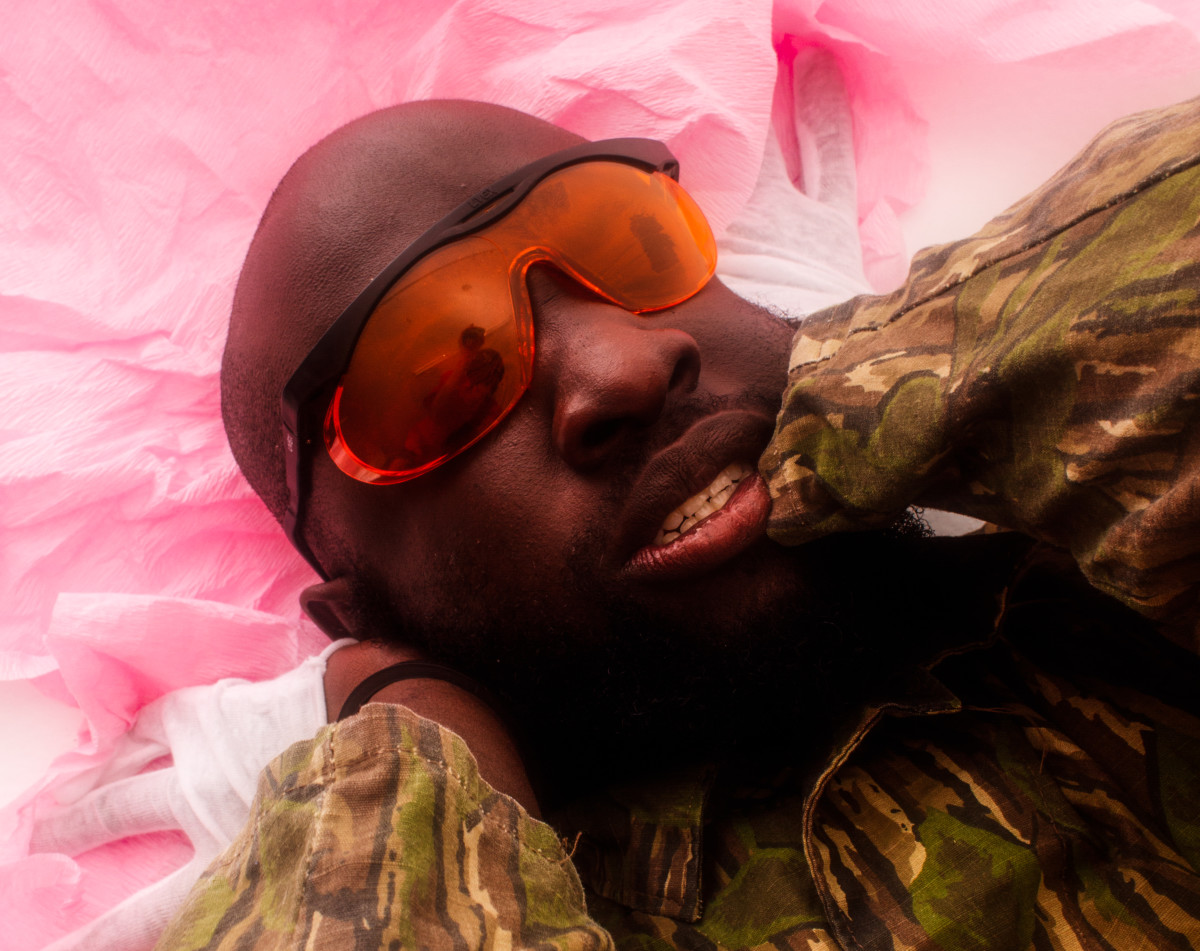 "We filmed this video last year in Uganda, near a place that's very important to me," says Jonah Mutono about his new "Circulation" music video. "The piece is about tension—physical and emotional—and in this particular case, political."
"Isaac [Eastgate, the director] and I wanted to create a scene that evoked something quite universal—that rudimentary magnetism and connection that we crave," Mutono explains. "The lyrics I wrote as a physical manifestation of this feeling, but I wanted to contrast the video to where they hardly touch at all."
Jonah Mutono has been making DIY music for years as
Kidepo
, but he's always maintained his distance. He recorded at home—often inside his closet—and avoided interviews, live performances, and sharing photos of himself. "I hid my identity," he says. "I didn't want to show anyone what I was making. It hasn't really felt like I'm really doing this music thing yet."
After living in Uganda, Philadelphia, Kenya, and finally London, Jonah's UK visa expired and he was deported. He and his family moved back to Uganda, and during this time he was forced to face personal, religious, and political anxiety. "I never felt entirely like myself," he says about that period in his life. With the internal and external conflict came a rush creativity. It was a time of self-discovery, and the turning point that explains his decision to drop the Kidepo pseudonym and embrace his birth name.
Even with his music as Kidepo, Jonah has always had a sophisticated, thoughtful take on pop music, but "Circulation"—along with his last single
"Shoulders"
—introduces a more theatrical, expansive leap. It's polished but spacious, leaving room for his vocals to remain the centerpiece, sailing above electronic textures and gorgeous instrumental arrangements. It's the kind of song that could play during the end credits to an emotionally charged film with a bittersweet conclusion.
Right now, Jonah Mutono is based in Los Angeles and working on new music. "People will finally be able to see me," he says about his next steps. "And I've never felt better."
See the premiere of the "Circulation" video below.